Online Service
Contact Person:

Ms. Joyce Yu
Home > News > Battery Operated Pencil Sharpener [Horizontal Insert] Automated Cordless Sharpener With Auto Stop Featur for School, Home, Office, Classroom & More
Battery Operated Pencil Sharpener [Horizontal Insert] Automated Cordless Sharpener With Auto Stop Featur for School, Home, Office, Classroom & More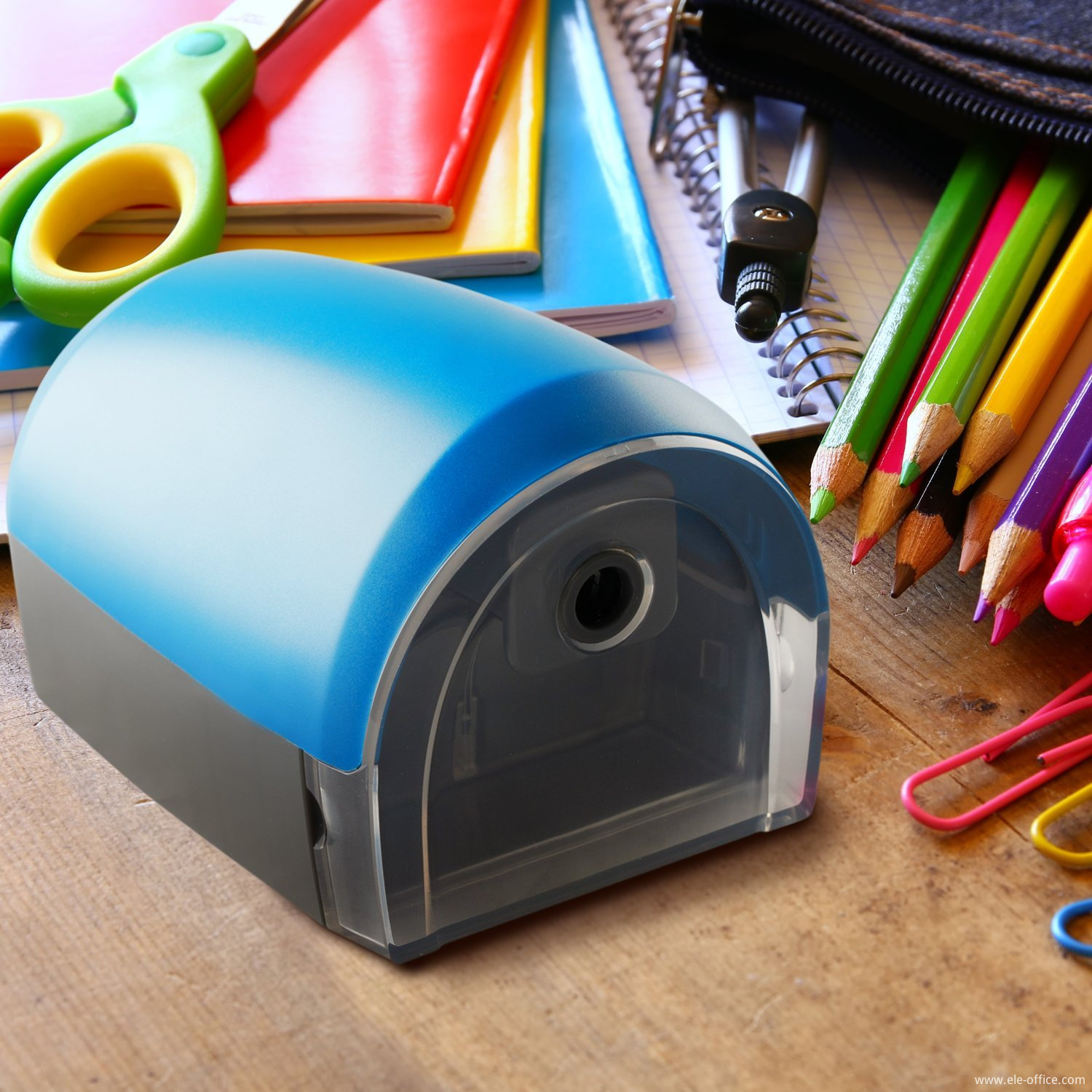 RS-4441 Battery Operated Automated Pencil Sharpener for Home, Office, and School
Simple Automated Operation
RS-4441 automated pencil sharpener senses when the pencil is inserted and stops when pencil is sharpened.
Small and Portable
RS-4441 automated pencil sharpener is suitable for home, office or school. Battery operated (batteries not included) reduces the worry of finding a power source.
Kid-Friendly
With safety in mind, RS-4441 automated pencil sharpener will not operate if any of the parts is missing, making this sharpener safe for kids.
Easy Cleaning
Receptacle storage is easy to remove and clean with minimal mess. If needed, clean with mild detergent.
Non-Slip Base
Rubberized padding at the bottom prevents the sharpener from moving.
Limited Lifetime Warranty
This RS-4441 product is included with lifetime warranty.
Features:
• Simple Automated Operation: Insert pencil to sharpen and it will stop once sharpened.
• Small and Portable: Ideal for home, office or school
• Kid-Friendly: If any parts is missing, the sharpener will not operate
• Easy Cleaning: Receptacle storage is easy to remove and clean with minimal mess
• Non-slip Base: Rubberized pads at the bottom prevents sharpener from moving